We INTERVIEW Pancho Saula, artist agent and gallery owner, who has made his home his workspace, with the sole objective of SHARING beauty.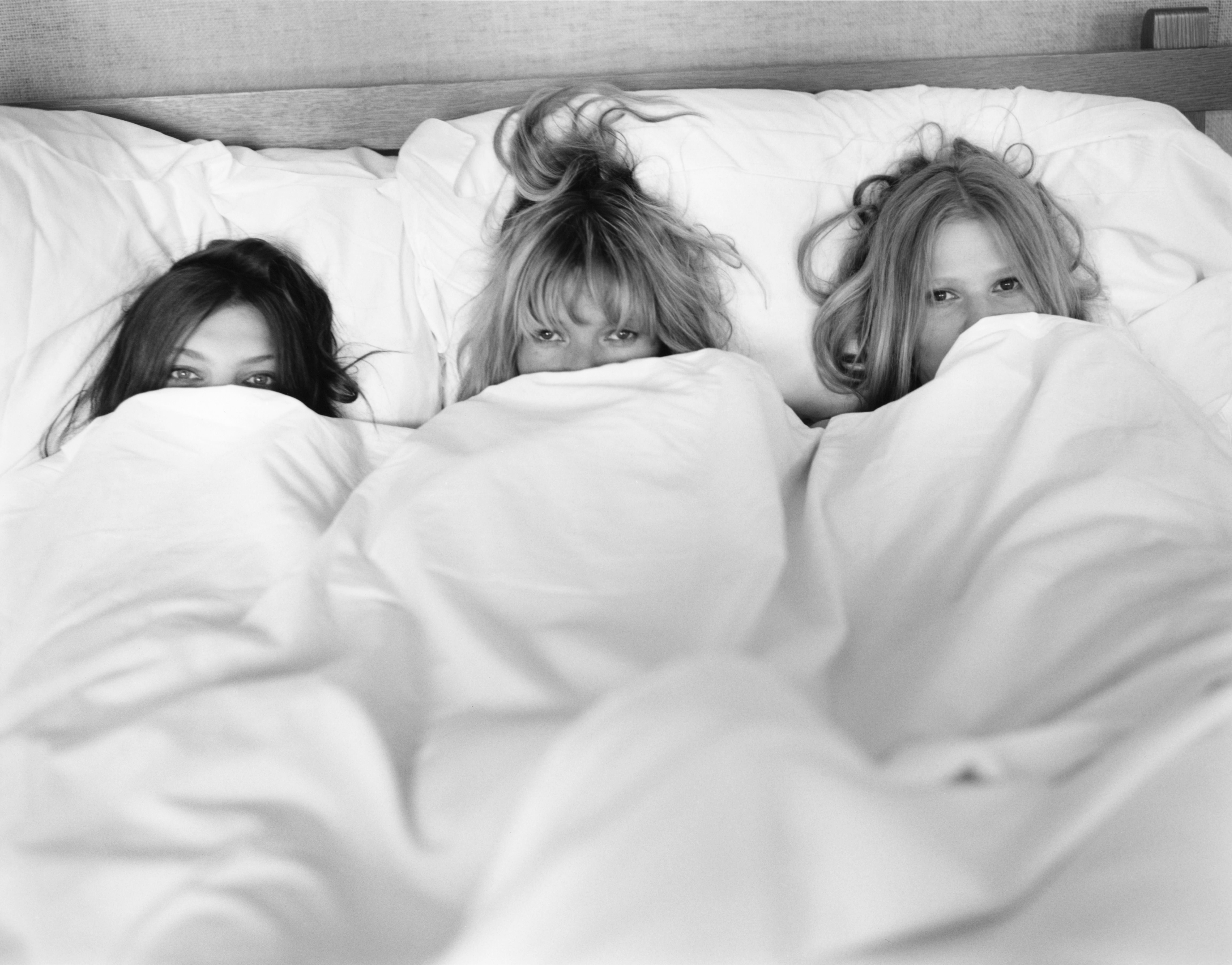 Galería Alta ©️ Bruce Weber : Daria, Kate And Lara, Miami, Florida, 2008.
Contemplating the beauty of Art and providing a sense of freedom are the creed of Pancho Saula, Alta's gallery owner bets on
slow art,
a way of admiring photography from the comfort of home, allowing us to enhance the strength of our senses in order to emerge the sensitivity that we all carry inside.

Art has always been linked to Saula's personal and professional life, so the leap to gallerist was a natural progression.


Now (and until December 16), Pancho Saula hosts
a rich and varied exhibition of Bruce Weber's works
that are sensationally evocative. Weber is not the only artist that Saula has exhibited in Alta. The gallery with wonderful views opened its doors last September in Saula's home in Anyós, Andorra.
We talked with him about his path through this profession, his admiration for the discipline and the conception of art as a luxury and democratic good. And how together with his wife, the South African top model Michelle Ferrara, have brought artistic luxury closer to the consumer.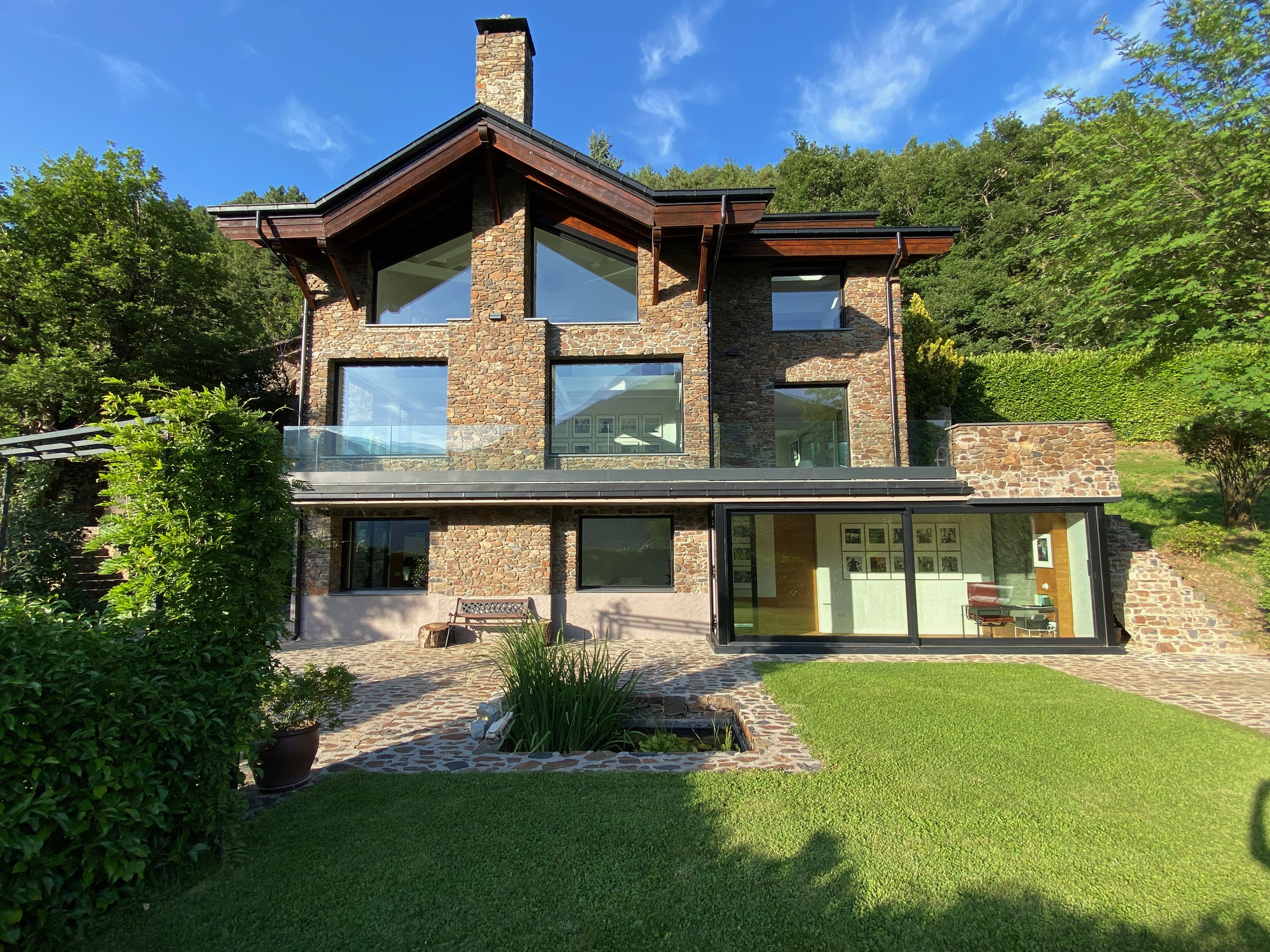 Galería Alta.


From artist representative to gallery owner. Why?
The answer is my passion for photography. I represent photographers in the world of fashion and advertising and I have been collecting fine art photography for the same time, about 18 years; in order to represent photographers also in the field of art, the transition to gallery owner was inevitable.

In any case, we are talking about a lifetime dedicated to art. What is the value for you?
Art is a necessary luxury, at least for me, and I consider it a privilege to be able to make a living doing what I love.

Galería Alta is also your home. How do you ensure that your workspace, which is also your home, is not a source of stress?
Each exhibition is also a self-gift because we surround ourselves at home with the photography we like the most. It is very invigorating and gives us great visual happiness. On the other hand, the gallery is a fabulous platform to meet interesting people. I love to convey my passion for photography and I am proud that most of my clients have bought their first photograph at home.
Although renowned artists have already been up on the walls of Alta Gallery, what can we expect from Bruce Weber (on display since June 30)?
A positive approach and subject matter, an aesthetic point of view where beauty is the protagonist, a study of the body, it's movement and nudes, plus, intimate portraits of the young Hollywood stars of the 90s and, finally, a declaration of love for animals in general and in particular to man's most faithful friend, the dog.
Vivian Maier, Joel Meyerowitz, Bruce Weber... based on what criteria do you choose the works of Alta Gallery?
Twice a year we change the photographs and mood in our home with works of international prestige. The main criterion is simple: we show what we like. It is a privilege that we share with people who come visit us from all over the world. It is an experience that lasts the time of the visit and for some it extends as they buy and take some art work home.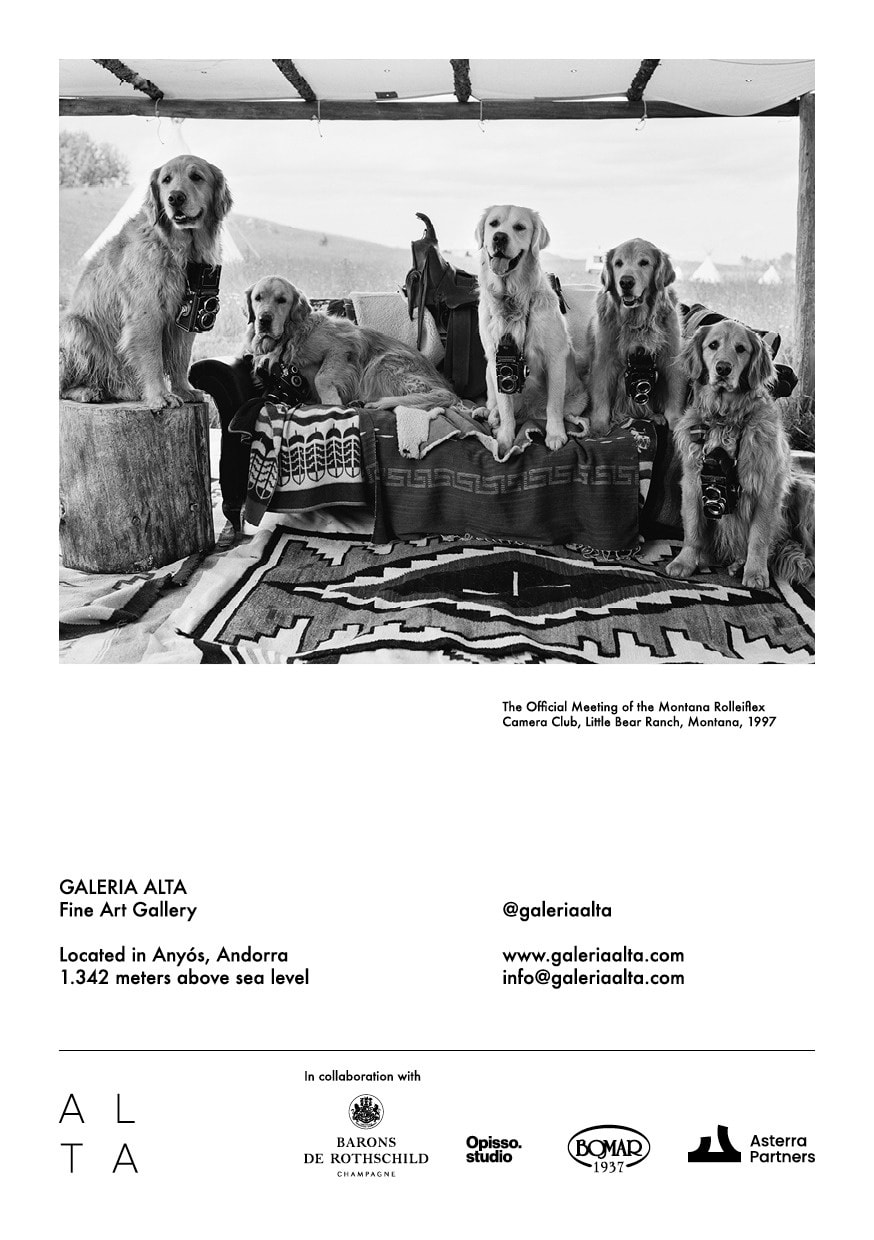 Invitation to the Bruce Weber exhibition : Turn to the Light.


What about future projects that are ahead ?
On June 30, we inaugurated the Weber exhibition with a dinner with collectors and friends of the gallery. It was a party to celebrate the beginning of the exhibition that will last until December 16. The exhibitions of traditional galleries last just a few weeks. Sometimes it feels like attending a quick fashion show. We have decided to give each exhibition time. Time is a luxury that the artists we exhibit and their work deserve.


In the near future, we will combine photography with sculpture. The interior and exterior space of the gallery will allow a three-dimensional experience and a dialogue between the two artistic disciplines.
So, what does an artist, or his work, have to have to be known in this sector?
From my point of view, the artist must have the maximum freedom to develop his talent, and artistic vision in order to be unique and recognizable.
Art has always been a discipline linked to very select social groups. What is cliché and truth in this statement?
From a historical point of view, it is true. The great patrons of art were linked to the economical, political and religious power. The great landowners, kings and the church. There is no doubt that art dealers played and and still play a very important role. In the Italian Renaissance art dealers sold work to the kings of France. It is no coincidence that I am fascinated by the lives of Durand-Ruel, Vollard, Kahnweiler, Bischofberger, Beyeler and Castelli. They are references directly associated with the evolution of the art market.
Would art be art if it democratized its value and prestige?
Nowadays, art is transversal, a necessary and democratic luxury. All people with access to the internet can visit the best art galleries and museums in the world. Art is one of the most important assets of any town, city or country. Any policy that closes its doors to initiatives related to art, from a social, economic and, of course, democratic point of view, is surprising and disastrous.
And according to one expert, which artist should we keep an eye on right now?
Txema Yeste, the most talented and prestigious Spanish photographer internationally.
What is your favorite?
I like photographs that excite me, that give me peace, that inform me, that accompany me, that provoke me, that make me dream and that transport me back in time. Ray Metzker, Joel Meyerowitz, Bruce Davidson, Louis Stettner, Sarah Moon, Txema Yeste, Vivian Maier, Saul Leiter, Weegee, Berenice Abbot, William Klein and of course Bruce Weber, are some of my favorites.
For which work would you mortgage everything you have and why?
My vision of art as a gallery owner and collector is far from speculation and risk. The only real important thing is health of the people you love, your family. I have a very pragmatic relationship with the material and I am very aware of my mortality. The photography market that interests me is solid and not volatile.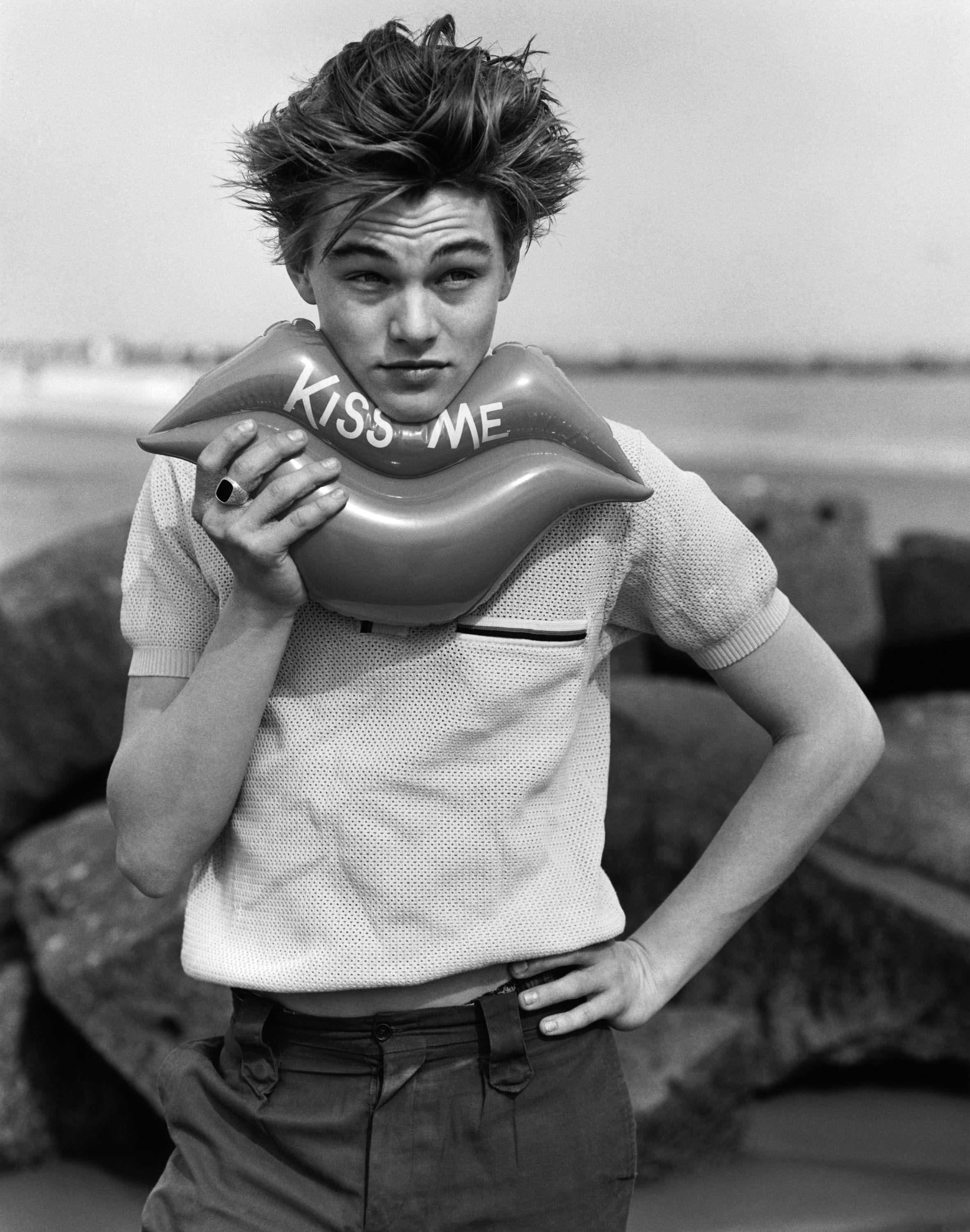 Galería Alta ©️ Bruce Weber, Leonardo Dicaprio, Coney Island, NY, 1994.


Alta Gallery. Where does the name of the gallery come from?
Alta describes the location of the gallery. We are in Anyós, Andorra, 1,342 meters above sea level. Quite a luxury!
Going back to your preferences. You declare yourself a lover of photography, when will you have an exhibition of your work?
I presented my first and only photographic project, Madagascar, in the first house designed by Gaudi, Casa Vicens, at the end of 2018. I would love to exhibit again and I am open to proposals!


If you didn't have this profession, what else defines you?
Curiosity and freedom. My professional career is marked by a continuous quest to make a living doing what I like. Even though no one has handed me anything, I feel very fortunate.